Lori Loughlin once opened up about her parenting style saying she tries to instill "good values" into her two daughters and act as their mother, "not their friend."
Loughlin, 54, who faces charges in connection to the nationwide college admissions cheating scandal, told Us Weekly in 2016 that she's a "loving but…firm" mother to her two daughters, Bella Giannulli, 20, and Olivia Jade Giannulli, 19.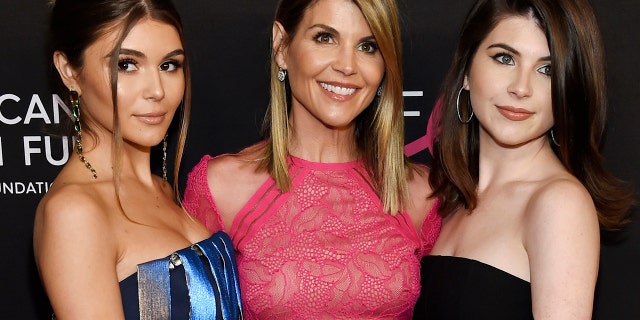 "I would say that … I am available, and they have access to me. I am involved, but I am not hovering. I'm there to guide," the "Full House" star said. "I think I'm funny, but they don't. But I still make that joke. They kind of roll their eyes at me, but I am funny. I'm funny! And they're like, 'No, you're not.' But anyways, we have fun. We have a good time together."
LORI LOUGHLIN CRIED WHILE TALKING ABOUT DAUGHTER GOING OFF TO COLLEGE IN RESURFACED 2017 CLIP
"Listen, I am not their friend," Loughlin continued. "I am here. I am their mother. I'm here to guide them, and I think that is first and foremost."
"Look, I try to instill good values and be a good person, and for the most part, I have to say that my girls, they are good people. They are good people. They have good hearts," she told Us Weekly.
Three years later, Loughlin is expected to turn herself in to federal authorities Wednesday on charges of conspiracy to commit mail fraud and honest services mail fraud. Federal law enforcement officials went to Loughlin's California home Tuesday, but the actress was not there at the time.
FELICITY HUFFMAN'S BOND SET AT $250G, LORI LOUGHLIN'S HUSBAND AT $1 MILLION IN ALLEGED COLLEGE ADMISSIONS SCAM
The actress is reportedly in Vancouver, Canada, filming a movie, TMZ reported. According to multiple reports, the actress landed at LAX on Tuesday during the court hearing.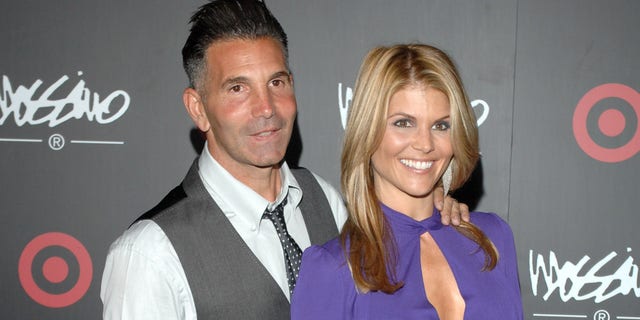 Loughlin's husband, fashion designer Mossimo Giannulli, was arrested Tuesday and made his first court appearance later in the day. He was released on a $1 million bond. Giannulli's attorney said part of the reason they came to this agreement was with the hopes that Loughlin, also indicted in the case, would receive the same bond deal as well as be allowed to travel back to Vancouver. The judge also ordered that Giannulli restrict his travel to the continental United States.
WHAT SCANDAL? LORI LOUGHLIN NEVER MENTIONED AS JIMMY KIMMEL INTERVIEWS 'FULL HOUSE' CO-STAR BOB SAGET
Loughlin and Giannulli are among the 50 people charged in the bribery scheme to cheat the college admissions system at eight universities, including Yale, Stanford, USC and UCLA.
Loughlin and Giannulli allegedly paid bribes totaling $500,000 to William "Rick" Singer "in exchange for having their two daughters designated as recruits to the USC crew team — despite the fact that they did not participate in crew — thereby facilitating their admission to USC."
CLICK HERE TO GET THE FOX NEWS APP
Actress Felicity Huffman was also arrested and charged in connection with the bribery scheme. She also appeared in court Tuesday and posted $250,000 bond.