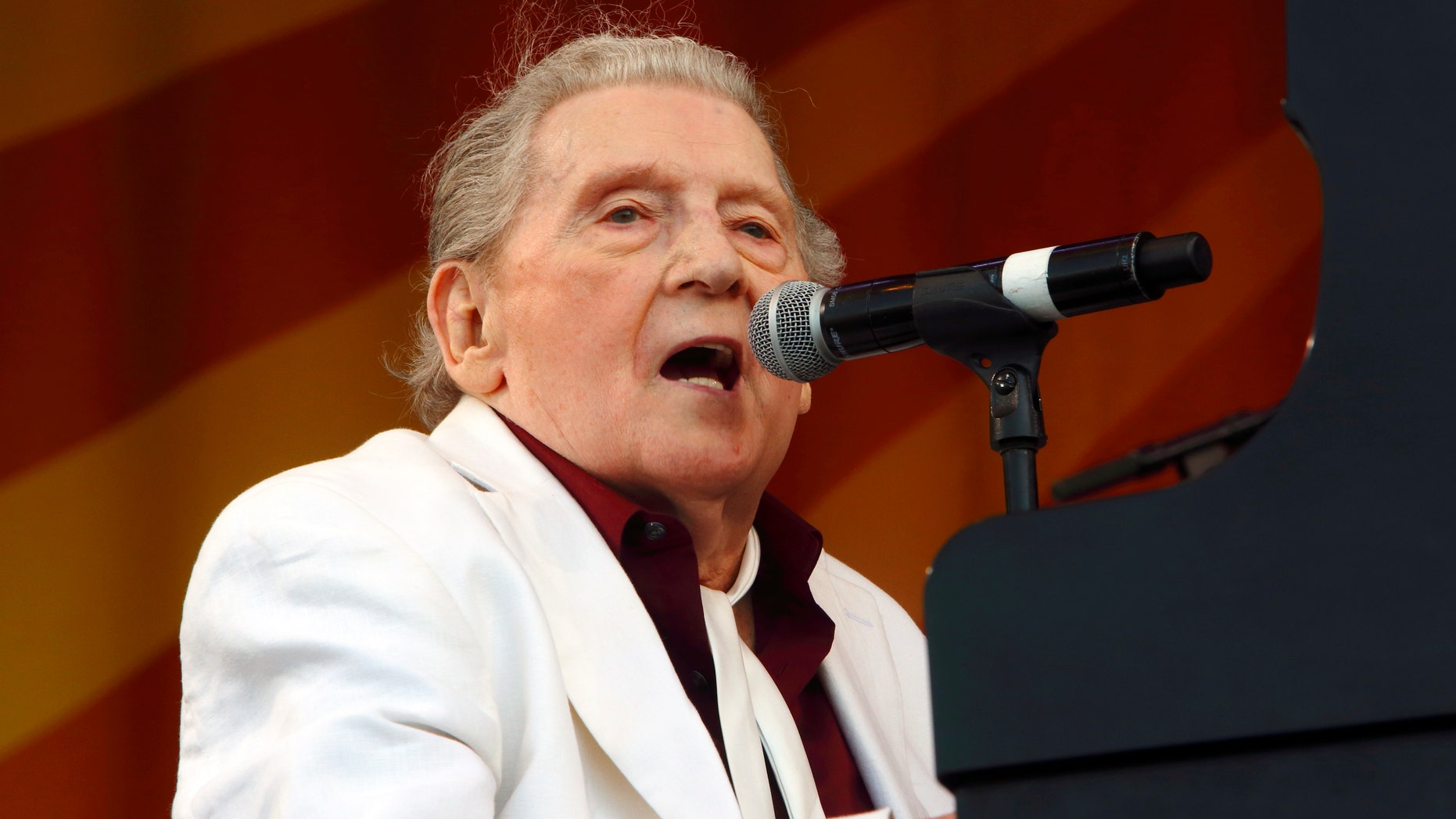 Jerry Lee Lewis is recovering from a big health scare.
The 83-year-old musician, famously known as "The Killer," suffered a minor stroke nearly three weeks ago. Dr. Rohini Bhole, the neurologist who treated the rock 'n' roll icon, told People magazine Tuesday he will likely make a full recovery from the medical emergency.
ROCK 'N' ROLL LEGEND JERRY LEE LEWIS SUFFERS MINOR STROKE
"Jerry Lee Lewis is expected to fully recover with aggressive and intensive rehab," said Dr. Bhole in a statement. "From what I have seen thus far, he is heading in the right direction."
Lewis' rep Zach Farnum also shared Lewis' upcoming performances in April, May and June would be canceled as the singer focuses on his health. However, Lewis is eager to return to the stage and studio soon.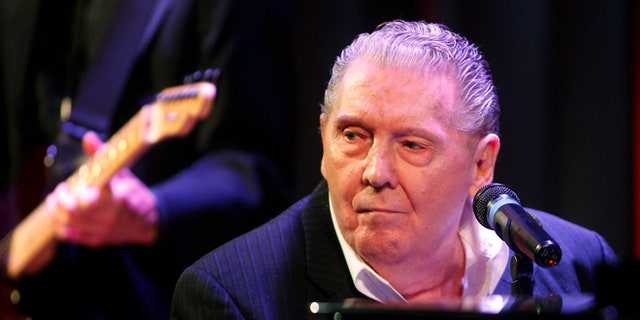 "As such, Jerry Lee Lewis will, unfortunately, have to cancel his appearances on April 28 at the New Orleans Jazz Festival, May 18 at the Tennessee Theatre in Knoxville, Tenn. and on June 8 at The Birchmere in Alexandria, Va.," said Farnum.
"The Rock and Roll Hall of Famer greatly appreciates the prayers and well wishes he's received from fans all over the world," continued Farnum. "He wants them to know he can't wait to get back onstage and into the studio to make his Gospel record."
JERRY LEE LEWIS CONFUSED BY COUNTRY MUSIC HALL OF FAME SNUB
Earlier this month, Farnum told the magazine Lewis had a stroke but is expected to make a "full recovery."
"He is with his family, recuperating in Memphis and the doctors expect a full recovery," said Farnum at the time. "The Killer looks forward to getting back into the studio soon to record a Gospel record and on the road performing live for his fans. His family requests privacy at this time. Well wishes and prayers are greatly appreciated.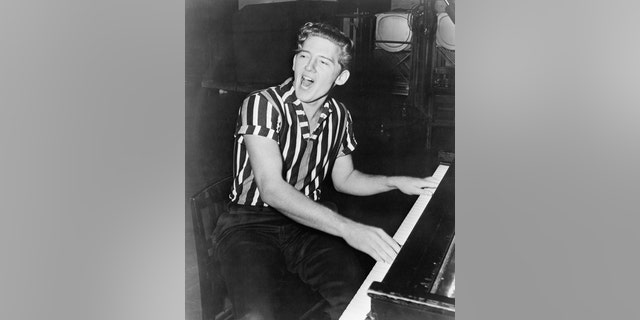 Lewis kept busy last year performing at packed venues across the country. He originally became an instant sensation in 1957 with his hit songs "Great Balls of Fire" and "Whole Lotta Shakin' Goin' On." Lewis was part of the Memphis music scene that set the '50s ablaze alongside Elvis Presley and Johnny Cash.
The New York Times shared his career has also been overshadowed by scandal, including a marriage, in his early 20s, to his 13-year-old cousin, which was chronicled in the 1989 film "Great Balls of Fire!" starring Dennis Quaid and Winona Ryder. The newspaper shared there was also the accidental shooting of his bass player in 1976, as well as costly battles with the Internal Revenue Service that sparked headlines.
While Lewis has scaled back his demanding schedule over the years, he told People magazine in 2017 that it's the energy of the crowds that have kept him going for decades.
JERRY LEE LEWIS SUING HIS DAUGHTER FOR ALLEGED ABUSE
"It depends on the crowd," said Lewis. "I feel the crowd out on the first song. I want to look into their eyes and see the emotion. Sometimes the commotion, too! It always works out good either way; I give them what they want. I just love music. I'm a musical person. I live for my music."
CLICK HERE TO GET THE FOX NEWS APP
"When I cut sessions, I got home to my little small studio, I put my records on and I play them day in and day out," added the rock pioneer. "I listen to my music because it's soothing and I love it. It's good…. You just can't beat rock 'n' roll."