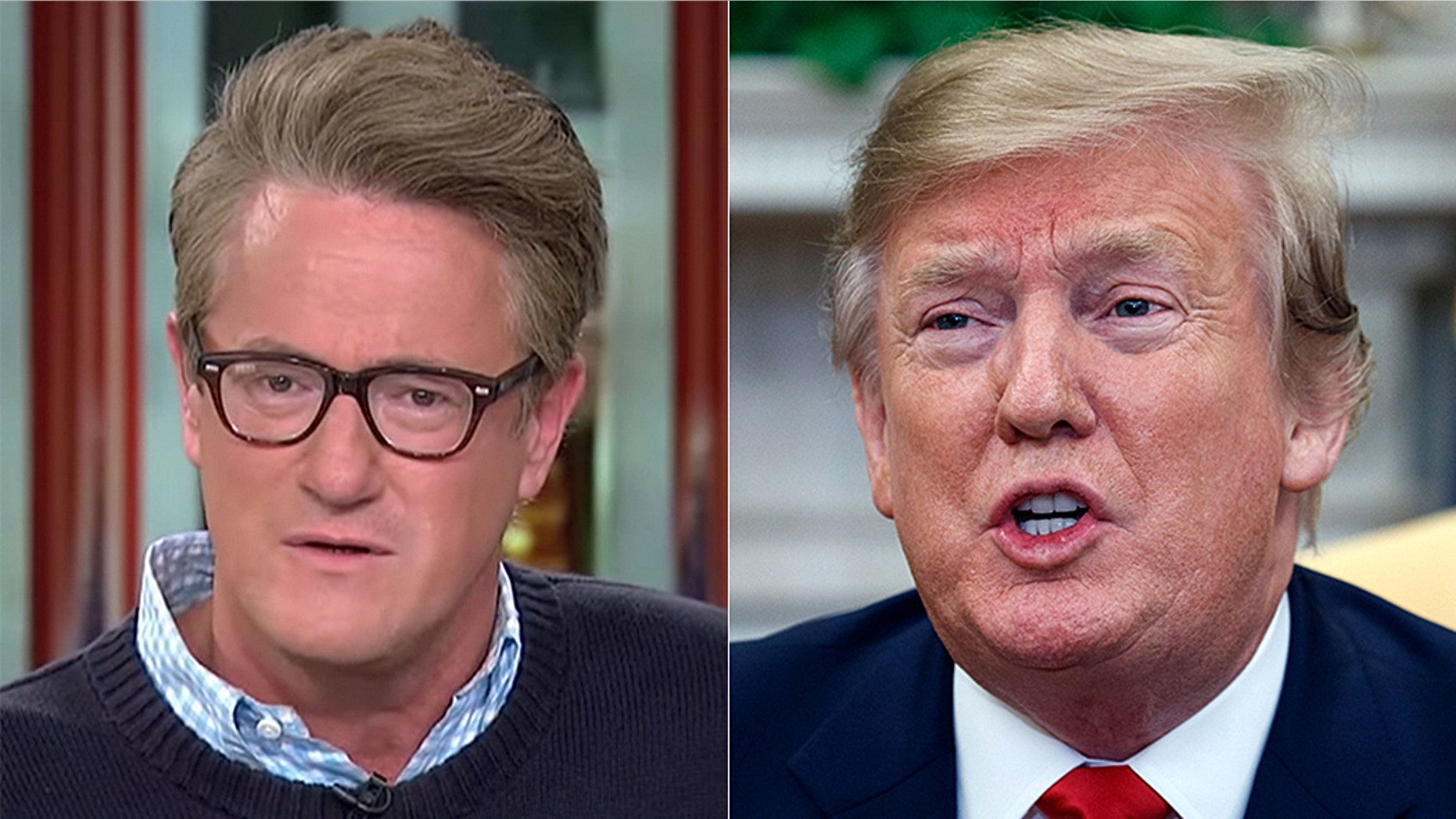 It's doubtful President Trump thinks Joe Scarborough is a heavenly host.
Scarborough, whose cup has previous runneth over with critiques of the president, took things to a biblical level during a discussion regarding Evangelical support of Trump during "Morning Joe" on Tuesday.
"Evangelical Christians remain loyal to this man, and again, there is nothing consistent with the teachings of Jesus — and when I say nothing, I mean absolutely nothing. The Beatitudes, and the Sermon on the Mount, especially the story of the Good Samaritan.
THE TAX STRATEGY BEHIND 'MORNING JOE' STARS JOE AND MIKA'S FLORIDA 'STUDIO'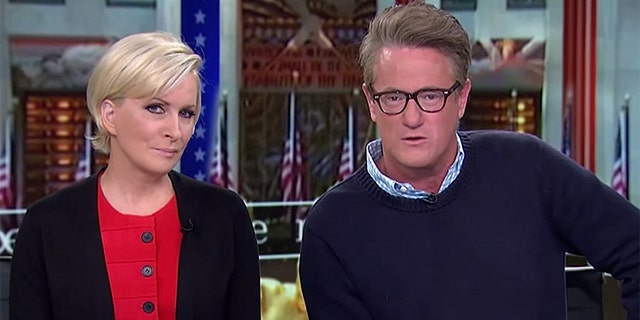 "You can look for all of the red letters in your King James New Testament bible and you will see that Donald Trump– way he lives and the policies he pursues is the antithesis of those red words."
Scarborough continued: "You talk about Matthew 25, that's not something Jesus just coughed and threw that out, that is the center of what Jesus does. His disciples asked him, 'How do we get to Heaven, how do we sit on the right hand of the Father,' and Jesus said, 'Give a cup of water in the master's name, feed the hungry, clothe the naked.' It's basically, bring comfort to those who need comfort and hope to the hopeless.
"You look at that, which is basically the cornerstone of Jesus' ministry… the fact Donald Trump still is saying he does not need to be forgiven by Jesus Christ and he's never once needed to be, it is the antithesis of everything.
"So why do seven in 10 Evangelicals still support him? If you are saying judges, that sort of sounds a lot like somebody who is trying to gain the world but lose their own soul."
MEGHAN McCAIN SLAMS DONALD TRUMP IN EMOTIONAL 'THE VIEW' SEGMENT: 'HE WILL NEVER BE A GREAT MAN'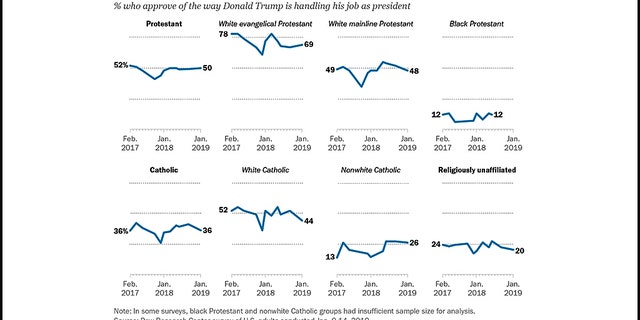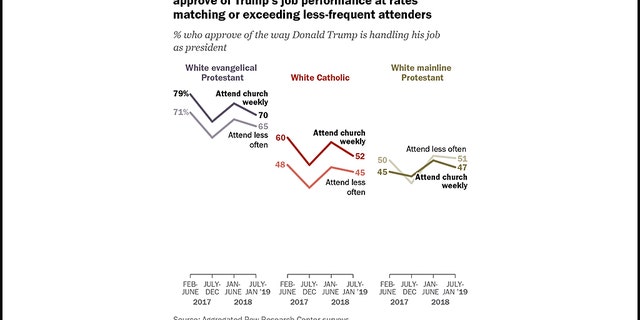 The new poll Scarborough referenced throughout his show was released by the Pew Research Center on Monday, and found "white evangelical Protestants in the United States continue to overwhelmingly support" President Trump.
"Roughly seven-in-ten white evangelical Protestants (69%) say they approve of the way Trump is handling his job as president, according to the Center's latest polling in January 2019," a statement released with the data read, before pointing out the support is lower than it was during the early days of Trump's presidency.