Three passengers flying out of Moscow's Vnukovo International Airport were detained for opening an emergency exit before takeoff, allegedly after seeing flames shooting from the engine.
The flight, operated by Utair and bound for Makhachkala, in Dagestan, Russia, was taxiing across the tarmac at Vnukovo when the passengers claimed the people in the cabin began panicking at the sight of the fire, The Independent reports.
The passengers, two of whom were male and one female, then opened an emergency exit door and climbed out onto the wing, according to the outlet.
Utair staff convinced the travelers to come back inside, reportedly after announcing to the flight that the flames were normal.
SAN FRANCISCO AIRPORT OFFICIALS NOTICE 'SURGE' OF HOMELESS SEEKING SHELTER
A representative for Utair was not immediately available to comment, though a spokesperson told the Independent that no one was in danger during the incident, as the fire was caused by a disruption of air flow.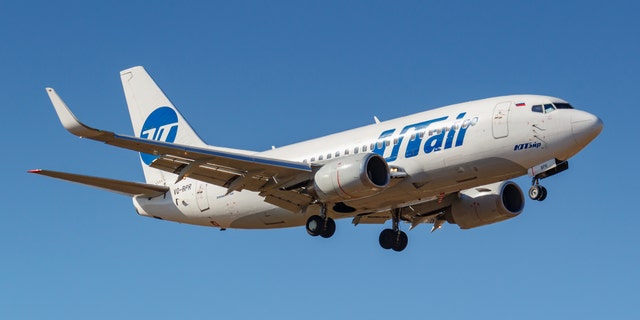 "This was an ordinary situation, the plane was in order, passengers were in no danger," a representative told Russia's RBC news service, per The New York Post.
CLICK HERE TO GET THE FOX NEWS APP
The three passengers were subsequently detained, and the rest were transported to another airplane to continue their journey. The three detained passengers were not admitted on that flight, reports indicate.