Tessy Antony, former Princess of Luxembourg, claims her oldest brother still refuses to talk to her after she originally became a member of the royal family 13 years ago.
UK's Daily Mail reported Thursday that the 33-year-old, who was granted a divorce from Prince Louis earlier this month, participated in a special Sky News report titled "The Meghan Effect," which explores how American actress Meghan Markle, now Duchess of Sussex, endures public criticism on social media.
PRINCESS TESSY SAYS SHE BROKE A UN PEACEKEEPER'S NOSE AFTER HE TRIED TO SEXUALLY ASSAULT HER
Markle, 37, officially became a member of the British royal family when she married Prince Harry in May 2018. The couple is expecting their first child sometime this spring.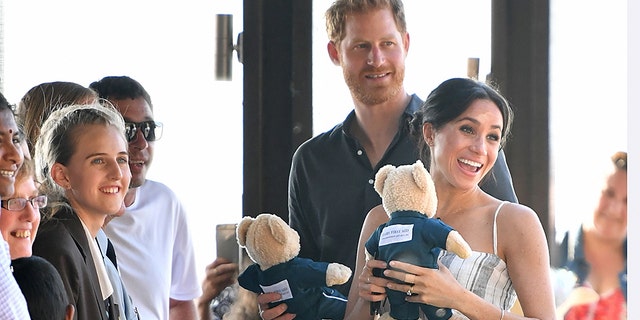 Antony revealed she experiences similar struggles over the years.
"My little cousin needed to change schools twice," said Antony about becoming a princess in 2006, adding her family "suffered greatly" with the media scrutiny.
"My twin brother was incredibly bullied at work — he still is today," she continued. "My sister, my parents suffered, my oldest brother doesn't talk to me anymore because of that, because it was too much for him to handle. That was when I married in, and when I got divorced, oh my gosh the same."
MEGHAN MARKLE RECEIVES SUPPORT FROM PRINCESS TESSY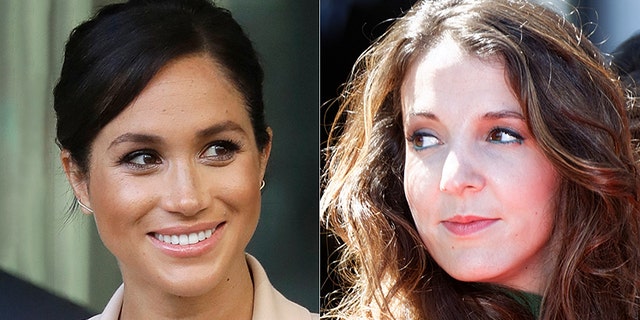 During the report, Antony spoke about defending Markle on Twitter following an article that criticized her estranged father, former Hollywood lighting director Thomas Markle, as well as her half-sister Samantha Markle.
"No one deserves that," tweeted Antony. "One should never assume. Either you know or be [quiet]. It's not nice to talk badly about someone else just because one can, as he or she takes advantage of the anonymity of the web. Stay Kind!!! It's the new cool! She does not deserve that."
Anthony told Sky News royal correspondent Rhiannon Milles she didn't think twice to stand up for Markle.
"Why I did it, why I stood up for her a lot of people as well as, my children read these things and I don't want my children to grow up in such an environment. That is not a society I want my kids to grow up in."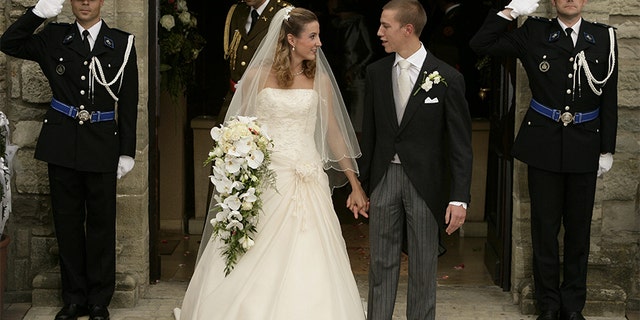 MEGHAN MARKLE 'HAS MOVED ON' FROM DIFFICULT DAD, SAYS ROYAL EXPERT
These days, Antony is focusing on her charity work and using social media to promote positive messages. Still, she admitted that you can "never police everyone."
"Some people will just like to talk bad about you," Antony explained. "A person who went to school with me literally wrote me an email, wrote me and said, 'I'm sorry I wrote that about you, I know it's not true but I need to feed my children.'"
Antony previously had to fight off accusations of being a gold digger, The Telegraph reported. Local gossip magazine Privat accused the royal of having only married into the Luxembourg royal family for her own financial benefit. Her legal team described the article as a "disgusting character assassination."
Antony, born a commoner, joined her country's armed forces at age 18. She raised to the rank of Corporal and in 2004 served in NATO's peacekeeping force in Kosovo, where she met Prince Louis, who was also serving in the army, The Telegraph noted.
MEGHAN MARKLE 'SPEAKS HER MIND' LIKE AN AMERICAN WOMAN, SAYS PRINCESS DIANA'S ROYAL BUTLER
The couple was married from 2006, six months after the birth of their son Gabriel. Their second son Noah arrived within a year. However, the marriage ultimately broke down and the couple called it quits in 2017.
Antony shared that she and Louis, 32, are determined to be doting parents to their children, despite the relationship coming to an end.
"Having young children, it's not OK to lie to them," she explained in November 2018. "What role model would we be if we pretend? Every parent has a duty to raise our children with integrity and love and truth because that sets out how they will be when they are older. What we wanted them to understand from our situation is that first of all it was not their fault. We made sure they understood that because children often think it's their fault.
"Secondly, we made clear that they understand that love changes. Just because you get divorced, it doesn't mean you don't love each other anymore. It's just different and that's OK."
KATE MIDDLETON IS FOCUSING ON HER FUTURE AS QUEEN
The Mail noted Antony now resides in London her sons. Meanwhile, Louis lives in Paris.
Earlier this month, Antony told Hello! Magazine that she no longer holds her royal title following the divorce.
"A woman has her own merits, and it's not who you marry or what name you carry, it is what you have achieved in your own right," she explained. "[My title] gave me a platform — people are more charmed to listen. It is nice, but having a title was never my identity. And as far as I am concerned, every woman is royal at heart — a heroine."