The State Department has ordered all non-emergency personnel at the U.S. Embassy and consulate in Iraq to leave the country amid rising tensions between the U.S. and Iran, the agency said in a security alert on its website early Wednesday morning. The alert also said that normal visa services would be temporarily suspended.
GEN. JACK KEANE SAYS REPORT TRUMP HAS UPDATED PLANS TO SEND 100,000 TROOPS TO IRAN IS 'DISTORTION OF WHAT REALLY HAPPENS'
Last week, U.S. officials said urgent "credible threats" from Iran against Americans were detected and the embassy advised against all travel to the region, citing "heightened tensions."
Iran has threatened to pull out of the nuclear deal and resume higher uranium enrichment if no new deal is put in place. The U.S. left the Iran nuclear deal last year.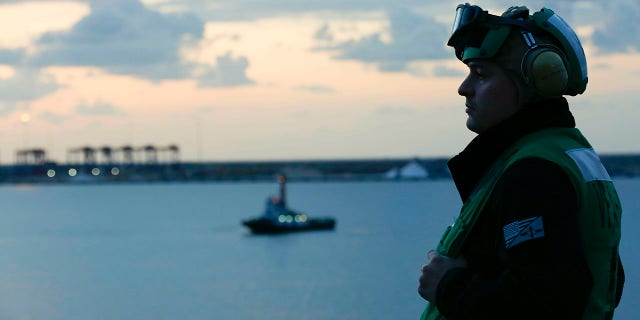 On Tuesday, Trump denied that the administration was planning to send more than 100,000 troops to the region if necessary, but then said, "Would I do that? Absolutely … If we did that, we'd send a hell of a lot more troops than that."
CLICK HERE TO GET THE FOX NEWS APP 
Secretary of State Mike Pompeo backed the president's claim, saying "We fundamentally do not seek war with Iran."
The Associated Press contributed to this report.