After decades of searching, Andre Gantois had lost hope.
The retired French postal worker figured he'd likely go to his grave without ever knowing who his father was, unable to identify the U.S. serviceman who had fought his way across France after the D-Day landings, taken a bullet to the skull and been nursed back to health in a military hospital by Gantois' mother.
Into his 70s, Gantois still had no clues to pursue, no name to work with, no paper trail to follow.
As a consequence, he also had no peace.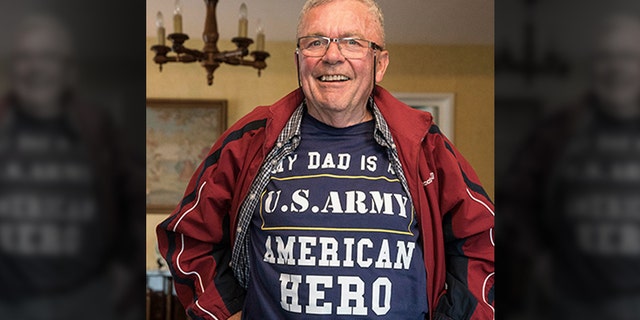 Visits to U.S. offices in France produced only frustration. Gantois recalls that an embassy official told him: "'A lot of people are looking for their fathers, because they want money, they want to be compensated by the U.S. government. But you have to have proof.' I had no proof."
Other avenues also proved to be dead ends.
LARRY TAUNTON: DID THE GREATEST GENERATION 'FAIL' US?
Until last June.
Urged on by his daughter-in-law, Gantois took a DNA test.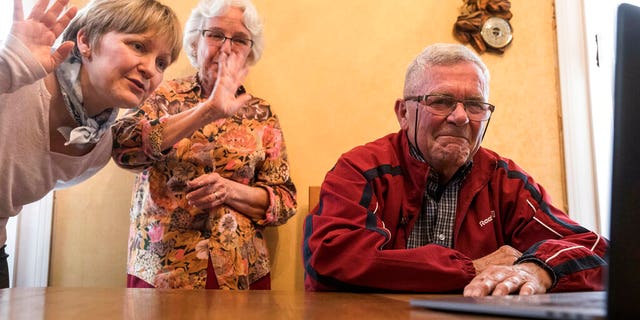 Weeks later, in the middle of the night, she called him with the earthshaking results.
"'You have an American brother, a sister, a whole family,'" Gantois recalls her telling him. "I didn't know what to say."
His dad, the test helped reveal, had been Wilburn 'Bill' Henderson. From Essex, Missouri, the infantryman landed on Omaha beach seemingly just after D-Day, fought through Normandy, suffered a head wound in the closing months of the war and met Irene Gantois at a hospital in occupied Germany.
GERMAN COOKIE HEIRESS DEFENDS FAMILY'S NAZI-ERA FORCED LABOR POLICY
After Germany's surrender in May 1945, when the soldier came to visit her at home in eastern France, she apparently didn't tell him that she was carrying his child. He returned to the United States, started a family and never spoke to his children about her before his death in 1997.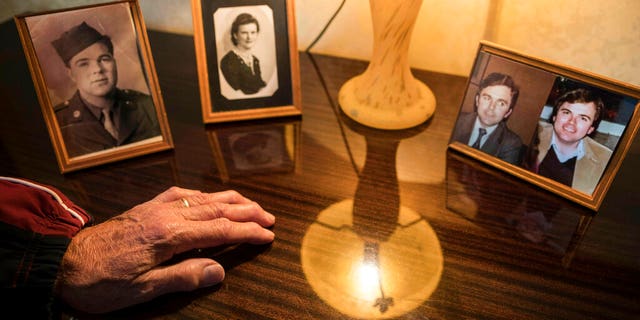 The trail would have ended there for Andre Gantois had his American half-brother not also taken a DNA test. By chance, they both picked the same testing company, enabling it to put them together. The two men and Gantois' half-sister, Judy, met for the first time last September in France.
Allen Henderson took the test on a whim, because the company had a special offer on its prices and, he says, because "I thought, well, that would be interesting."
Both Gantois and Henderson acknowledge how lucky they are not only to have found each other but also that their father survived Normandy and its aftermath.
CLICK HERE FOR THE FOX NEWS APP
"When I was little, he was always telling me stories about being in France and he'd speak a little French and kind of talk about how it was like to lay in a foxhole and guns, bullets flying over your head and guys dying all around you," says the 65-year-old Henderson, who lives in Greenville, South Carolina. "Amazing that he survived."
Henderson says he knew straight away when he saw Gantois that they were brothers because the resemblance is so striking.
"You know, Andre actually looks more like my dad than I do," Henderson says. "Your mannerisms, your smile, your face, I feel almost like I'm talking to my dad."
The Associated Press contributed to this report.